An interview about Kayak Minsk and Walk to Folk projects for Interviewsculture: a French blog about Belarus. A link to the original text is here.
Flourishing ideas give birth to new projects: Karina Sitnik reconciles her work experience in tourism with the passion for active leisure like kayaking and hiking, to create useful and interesting projects.
Let's start with Kayak Minsk tours. How has the initial design of the project changed after it was released and tested?
The design of the project is always shaped due to customers' feedback and our new ideas. For example, Kayak Minsk project underwent significant changes. A few years ago we tried to bring together kayaking on the Svislach river in central Minsk with speed-dating! We wanted to make people spend some time outdoors and get to know each other. During the tour it became clear that there are two different categories of people: some came for active leisure and some were interested in speed-dating only. Then we kept experimenting and organized a kayak tour that ended at the river island with a violin player, hookah and henna drawings. It was fun "Svislach party", but in my opinion, there were too many activities and we could do something more sensible and structured. We have also organized a birthday party for a group of friends. So here our violin player found his perfect spot: he just appeared unexpectedly on our way and played a couple of melodies for the group! It was very nice and unexpected surprise for the participants!
Who are your partners in these projects?
Kayak Minsk is organized together with Denis Plesovskih (kajak.by), he provides equipment and I generate ideas. Soon we are organizing a family kayak tour with Semeynyj dvorik time-club (anti-café for children and their parents).
With Raman Abramchuk and his project Mienski vielaspacyr we recently organized a guided kayak tour. Roman, a professional guide, speaks four languages including English and French. During this kayak tour in the city center, among buildings and giant urban constructions we attract the attention of travelers to the green shores of splendid beauty and the islands drowned in this greenery. This guided tour is titled "Searching for Minsk Eldorado" and it introduces some truly unexpected parts of the Svislach river. Here there are some photos by Ivan Murauyou: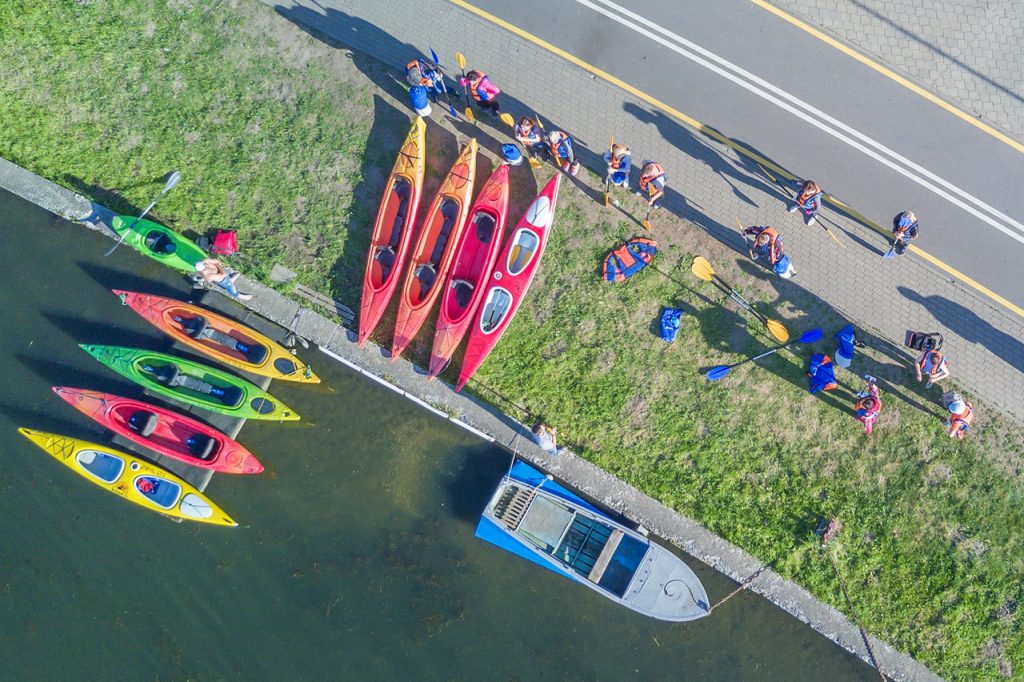 What are the scenarios for Kayak Minsk tours?
We currently have three scenarios: an excursion, music party and family tour where children can take part too. Besides, we organize kayaking without any specific program: participants can just enjoy picturesque evening views of the city and gain some experience in kayaking. Of course, we guarantee the safety for our participants: we use high quality equipment and at least two guides escort a group. Our route passes near Victory Park and the Komsomolskoye Lake, so we have quite enough of picturesque places on the way.
So you started your tourism activity with kayaking...
I would say with active tourism in general. Except kayaking, I organized mountain hikes in Ukraine and Turkey, bike tours and cultural tours in Belarus.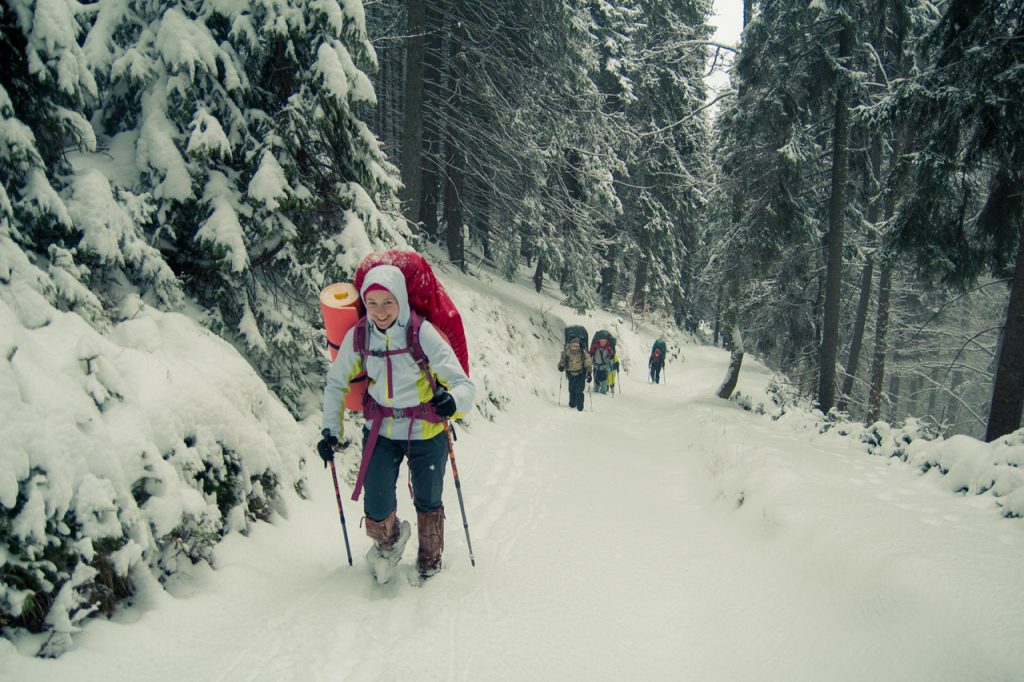 Then let's come to the "Walk to Folk" tours.
As a part of Walk to Folk project, I organized a tour to the homestead Ravnovesije (Equilibrium) where we were taught to prepare bread without yeast.
Why did you decide to bake bread in this place?
The homestead catalog offers more than 2000 options, but not every of them provide cultural and educational activities. Since I wanted to organize something what truly matters, before making the tour I visited the place, communicated with the owners to find out if they are interested in a project. With this tour everything was on the spot: a great homestead surrounded by enchanting forest, real interest and enthusiasm of the owner. I believe it is important to involve all guests in the process, not just show how the bread is baked. We spent a whole day there alternating bread baking and rest in nature. At the end 10 loaves were made, with the same recipe, but some nuances of taste. The next bread baking tour will take place on July 2, 2017.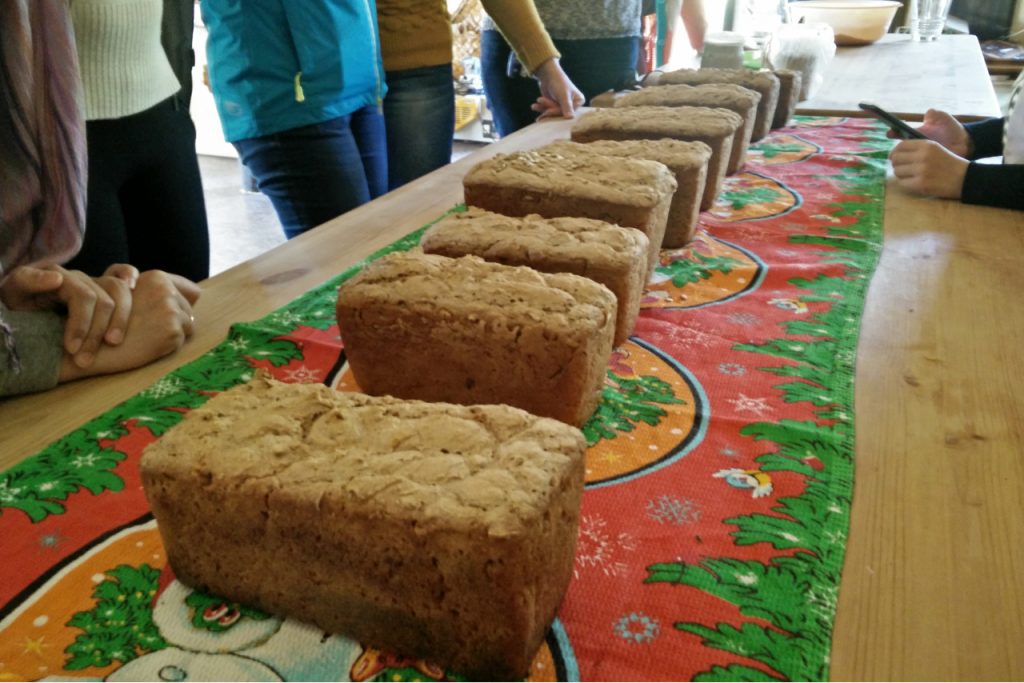 So, you are developing rural tourism. You have interesting wildlife projects (nature hikes, birdwatching tours for the amateurs). And your grandiose itinerary in the Yelnya bog has emerged successfully twice this summer.
Yes, Yelnya is a place with absolutely unique nature, and on our way (the reserve is 250 km from Minsk) we visit local sights. VP.BY website has published a detailed photo report of this excursion.
On arrival, visitors take part in a guided tour. The visitor center was opened in 2013 in Miory in Kirova 4a Street, with the support of the EU / UNDP and since then has welcomed tourists from various countries. In the visitor center you can learn the peculiarities of the bog, its fauna and flora, listen to surprising stories about photography in nature and the counting of cranes. All stands are in Russian, Belarusian and English.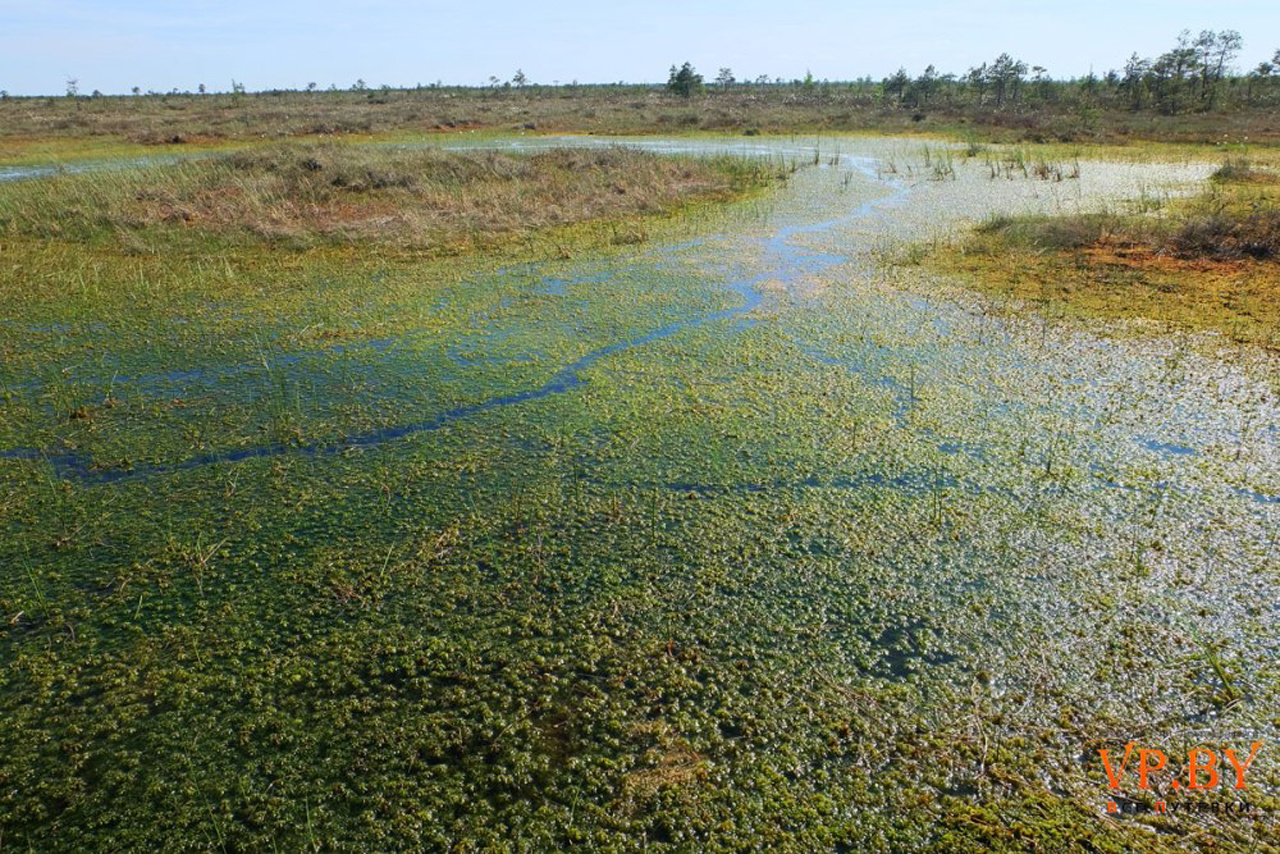 It is said, Yelnya has a special energy...
Yes, everyone feels it there! We also offer a total plunge into the bog - a walk in "the bog shoes". You can really set your foot on Yelnya bog!
Moreover, the ecological trail in Yelnya is the widest and longest in Belarus. Fauna and flora of this place are really unique. The bog is "an airport" for birds migrating from Scandinavia and Russia via Belarus to Israel and northern Africa for the winter. 50 pairs of cranes remain in Yelnya. The gray crane is one of the largest birds in Europe, its wing span exceeds 2 meters. And did you know that cranes get together once in a lifetime?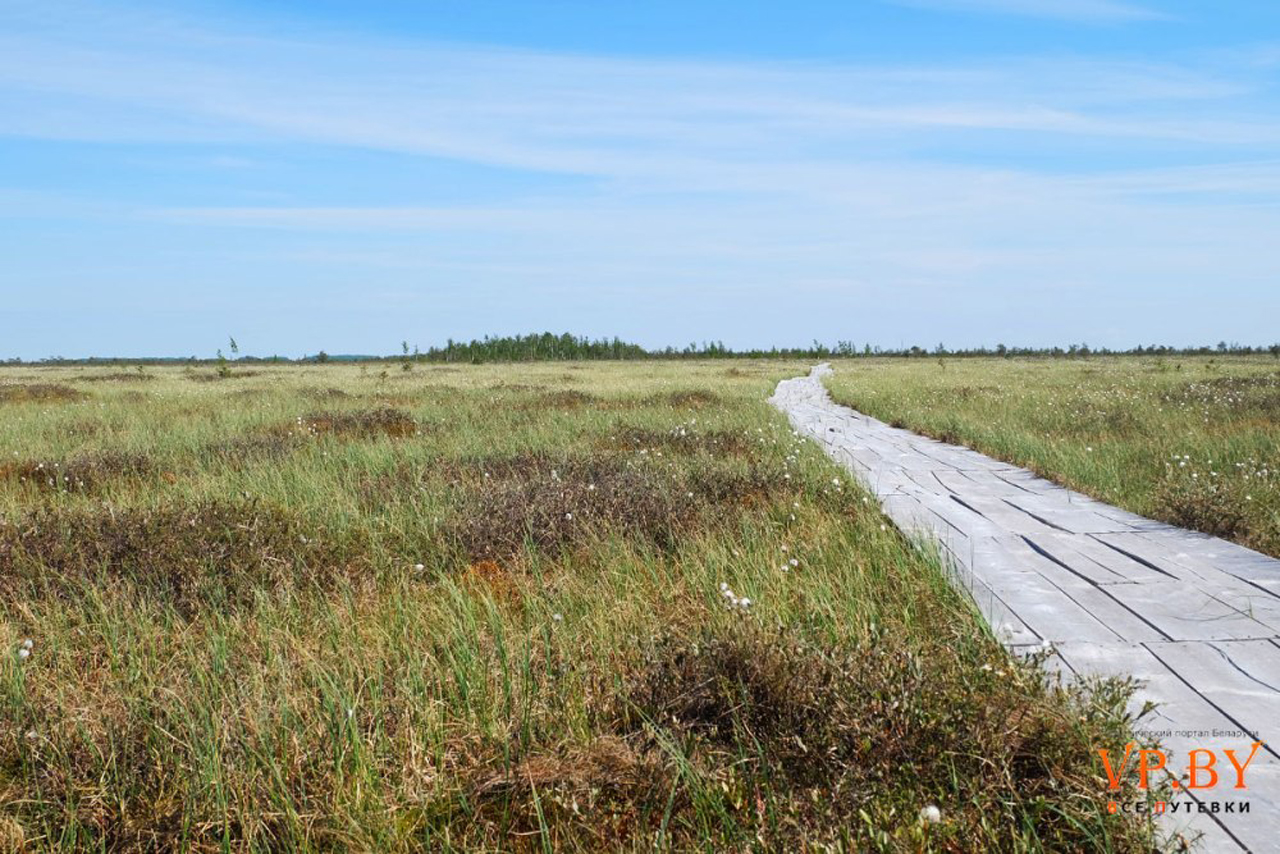 More than 405 species of plants grow in the bog, 13 are listed in the Red Book, as well as 8 species of insects and 24 species of birds (among 150 that inhabit the bog). Among the mammals is the badger that appears in the Red Book. Here we can find endangered birds: black-throated plover, white ptarmigan, among plants - two types of carnivorous sundew.
And to memorize the trip, everyone made a woolen reminder...
Yes, thanks to a workshop included in our program!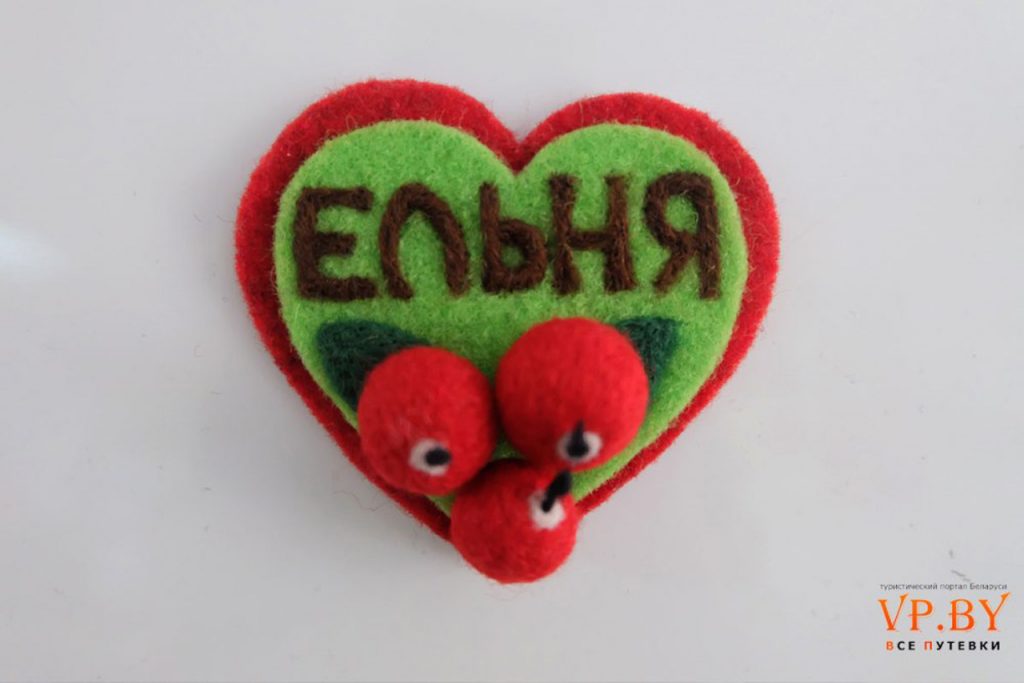 So, what is Walk to Folk?
This is a series of useful trips in Belarus that allow travelers to learn about culture and history as well as discover and appreciate the incredible nature. Each trip includes one of two key elements: nature (from the day at an isolated homestead in the forest, to the bog hike at Yelnya) and culture (learning about traditions, making crafts and cooking traditional recipes). The tour is conducted in a small group, from 6 to 16 people, which allows communicating and establishing contacts within the group. The participants on these trips are the people who are interested in the history and culture of our country, they are often ardent travelers, looking for extraordinary projects and appreciate small groups and friendly individual approach from the organizer.
And what about foreigners?
In the nearest future the website walktofolk.com will be launched. There can be found all the tours I'm organizing, including both projects Walk to Folk and Kayak Minsk. Foreign guests can either join a group tour or create their own individual journey. On every tour foreign guests are welcome: I can translate and devote some extra time for explaining.
Do you have other ideas for projects?
Yes, I would like to suggest a complete immersion in a local life, I want to provide the conditions for travelers for living like the locals. E.g. a tour to the 60's: our Soviet past with zhiguli cars, khroushchevka flats, typical shops from that times and crowded canteens or alternative Minsk with dozens of cultural events, bright festivals and hipster places.
Thank you and good luck!